Need Auto Title Loans fast? No Problem. Turn Your Car into Cash.
Apply Now. Your Local Title Loan Agency.
You must have already heard of car title loans. If you need money fast, and you've had issues getting a loan from traditional lenders like banks, you may think of getting a car title loan as the appropriate response and another option.
While car title loans have its benefits, you should keep in mind that a car title loan might put your car in trouble. You may lose one of your most significant belongings and your means of transportation. However, as long as you pay back the loan on time, you have nothing to worry about at all.
What are Car Title Loans?
A car title loan — otherwise called a pink-slip loan, title pledge, or title pawn — is a small, short-term, high-rate loan that utilizes the clear title on your vehicle (your car) as a collateral.
This loan is a small one, but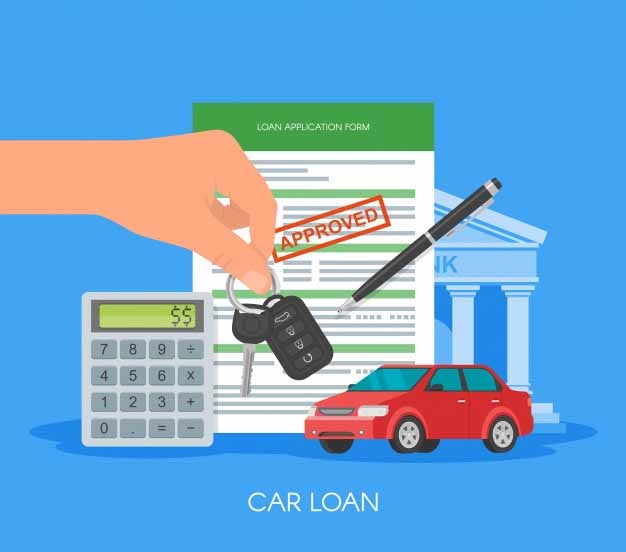 gives a modest amount of cash and spans for a brief timeframe.
To get a car title loan, you give the lender the title to your vehicle – for instance, your car, truck or SUV. You pay the lender a fee to borrow the cash as well. Generally, those who borrow need to pay the loan back within 30 days to up to 3 years.
Car title loans are generally regarded as expensive loans. On the off chance that you can't pay back the cash you owe, the lender can take your vehicle.
However, before you get a car title loan even approved, you have to pass certain criteria and submit requirements that ensure you can pay back the loan. So, those who have the means shouldn't worry about losing their cars.
A few lenders offer car title loans in the event that you have equity in the vehicle, even without clear title. These loans have up to triple-digit annual percentage rate (APR) — which is often regarded as a higher interest rate than other forms of credit based on the area you live in.
Car title loans frequently are for an amount that is 25% to 50% of the value of the car. All things considered; these loans can grant $100 to $25,000 to a borrower. Yet, they can reach $30,000 or more from certain lenders.
How Do Car Title Loans Work?
To get a title loan, you have to have equity in your car. Numerous lenders make it a requirement that you legitimately own the car,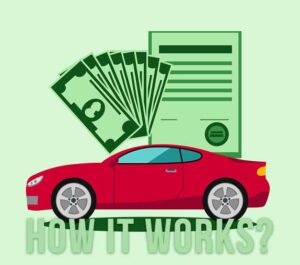 which means you don't have a loan outstanding on the car.
When you get approved for the loan, you will give the lender the title to your car. Despite the fact that you can keep driving your car, a few lenders may install a GPS device to track it. Sometimes, others also make a duplicate of your keys. Both of these strategies can assist lenders with repossessing your car on the off chance that you default on the loan.
While loan terms are commonly somewhere in the range of 15 and 30 days, they can also be as long as few year.
A prospective borrower heads to the lender with the car and its title. The lender evaluates the car's value and offers a loan dependent on a percentage of that sum. The normal loan is between $1,000-$5000, according to the Pew Charitable Trusts. Borrowers can drive away with the cash in under 60 minutes, yet the lender clutches their title as insurance until the loan is reimbursed.
There Are Two Kinds of Car Title Loans:
SINGLE PAYMENT LOANS expect borrowers to reimburse in one singular amount, typically 30 days after the fact, and have a normal APR of up to 300%.
INSTALLMENT LOANS let borrowers make numerous installments, ordinarily more than 6 months to half a year, and have a normal APR of up to 259%.
For the most part, car title lenders have less necessities for likely borrowers, for example, not checking credit or requiring confirmation of pay.
You can apply for a car title loan online or at a physical store or online. This is the means by which they work:
STEP 1: You show the lender:
Application
Your car
The title to your car
Your personal ID
Other requirements may apply
A few lenders require an additional duplicate of your car keys or make you purchase a roadside service plan.
STEP 2: If the lender funds your loan, he gives you the cash and holds the title to your car.
STEP 3: When the time has come to reimburse the loan – as a rule in 30 days – you pay the lender the sum you borrowed – in addition to a month to month expense.
What amount does a car title loan cost?
Lenders charge a month to month expense. This expense can be a great deal – here and there as much as up to 25% of the sum you borrow.
FOR EXAMPLE:
You need to borrow $1,000 for 30 days
The month to month expense is 25%
$1,000 x 25% = $250
The sum you owe following 30 days: $1,250
HOW WOULD I LOOK AT COST?
Most loans have a yearly rate. This is additionally called the APR. The APR reveals to you the amount it expenses to borrow cash for one year. The APR on car title loans can be extremely high.
At the point when you get a car title loan, the lender must reveal to you the APR and the expense of the loan in dollars.
WHAT IS AN APR?
APR DEPENDS ON:
the measure of cash you borrow
the month to month money charge or financing cost
the amount you pay in charges
for how long you borrow the cash
FOR EXAMPLE:
You have to borrow $500. You intend to reimburse the cash in one year.
You analyze the expenses of borrowing that cash:
The bank or credit association has a loan with an APR of 7.5%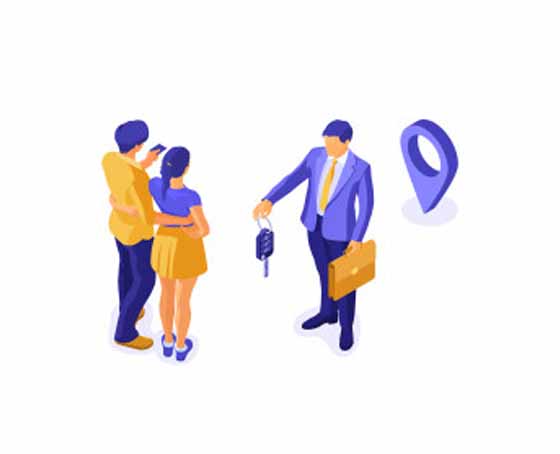 You will pay $21 in interest to borrow $500
A credit card like Mastercard has an APR of 20%
You will pay $56 in interest to borrow $500
A car title loan has an APR of 300%
You will pay $1,111 in interest to borrow $500
What occurs on the off chance that I can't reimburse the lender when the cash is expected?
You probably won't have the option to pay the lender when the cash is expected. The lender may let you borrow the cash for another 30 days. This is known as a "rollover," or "turning over" the loan. To turn over the loan, you will pay another month to month expense.
On the off chance that you turn over the loan a few times, you may pay a ton to borrow the cash. In the long run, you probably won't have the option to reimburse the lender.
What occurs in the event that I can never reimburse the lender?
On the off chance that you can't pay the lender the cash you owe, he may take your car. This is called repossession. The lender may sell your car and keep the cash.
On the off chance that the lender takes your car, you may lose your lone means of transportation.
What Are the Benefits of Car Title Loans?
Good choice for people with bad credit
Simple and easy application process
Fast money and payout
Quick solution to emergency problems
How Do I Apply for A Car Title Loan?
Car title lenders work out of store fronts and on the web. Whether you apply face to face or on the web, you'll be approached to finish a loan application. Online candidates are given top notch title loan stores close to them. You'll have to introduce your car, the reasonable title, a personal ID, and verification of protection to finish the exchange. Numerous lenders additionally require a copy set of car keys.
On the off chance that you apply for a car title loan, it's important to:
REVIEW THE LOAN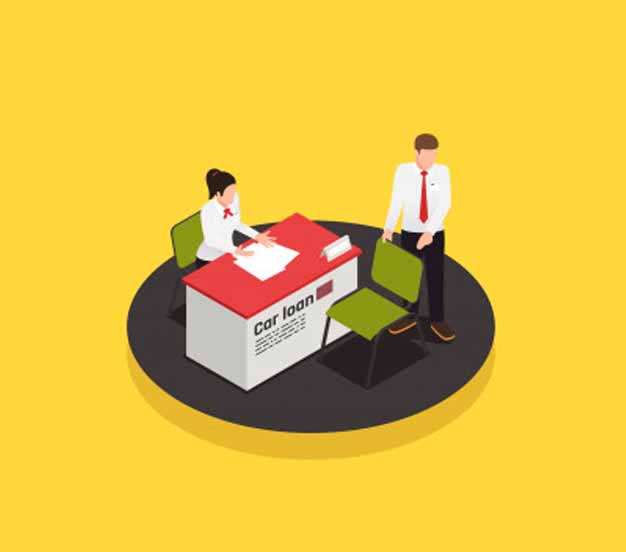 TERMS
Car title lenders must give you the particulars of the loan recorded as a hard copy before you sign for the loan. The federal Truth in Lending Act treats car title loans like other kinds of credit: lenders must reveal the expense of the loan. In particular, lenders must give you the account charge (a dollar sum) and the APR (the expense of credit consistently). The APR depends on a few things, including the sum you borrow, the financing cost and credit costs you're being charged, and the length of your loan. Notwithstanding the account charge, car title loans likewise may incorporate charges, such as processing fees, document fees, late fees, loan origination fees, title charges, and lien fees.
BE CAREFUL WITH "ADD ONS" THAT CAN INCREASE THE EXPENSE OF THE LOAN
Notwithstanding your loan, you may need to purchase add-ons like a vehicle roadside service plan. The expense of the arrangement may rely on the value of the loan. On the off chance that add‑ons are required, they become part of the finance charge/APR, making the costs of the credit significantly higher. Moreover, add ons themselves can be costly — and add huge payment amounts to your loan.
Call Us Now (786) 688-9930 or Apply here
ezcashtitleloans.com (the "Website") is not a lender or lending partner. It does not make loans of any type, and does not make any credit decisions. The Website collects personal information provided by you and share it with its network of lenders as well as marketing partners. Providing your information on the website does not guarantee you will be approved for a loan or credit product. This service and lenders are not available in all states. In some cases, you may be connected with a tribal lender.
Tribal lenders are subject to tribal and certain federal laws only while other lenders are also subject to state law including usury caps. By submitting your application, you acknowledge, agree, and authorize that (a) your information may be shared with third-party marketing partners and lenders in our network, and (b) such lenders may obtain consumer reports and related information about you from one or more consumer reporting agencies, such as TransUnion, Experian and Equifax to evaluate your creditworthiness. If you have any questions about your loan, please contact your lender directly.
(a) Loan approval is subject to meeting the lender's credit criteria, which may include providing acceptable property as collateral. Actual loan amount, term and Annual Percentage Rate of the loan that a consumer qualifies for may vary by consumer. Loan proceeds are intended primarily for personal, family and household purposes. Minimum loan amounts vary by state. Consumers need to demonstrate ability to repay the loan.
(b) Form Inquiry processes could take five (5) minutes to complete. Upon completion, a conditional approval may be given pending review of documentation. Funding time is based on the time from final approval following receipt and review of all required documents and signing.
Car Title Loan lenders are usually licensed by the State in which you reside. You should consult directly with these regulatory agencies to make sure your lender is licensed and in compliance. These agencies are there to protect you and we advise making sure any lender you receive money from is fully licensed. Lenders recommend and encourage consumers to pay early in order to avoid additional finance charges.